International Educational Exhibition "Informativa 9" in Ljubljana
31 january 2017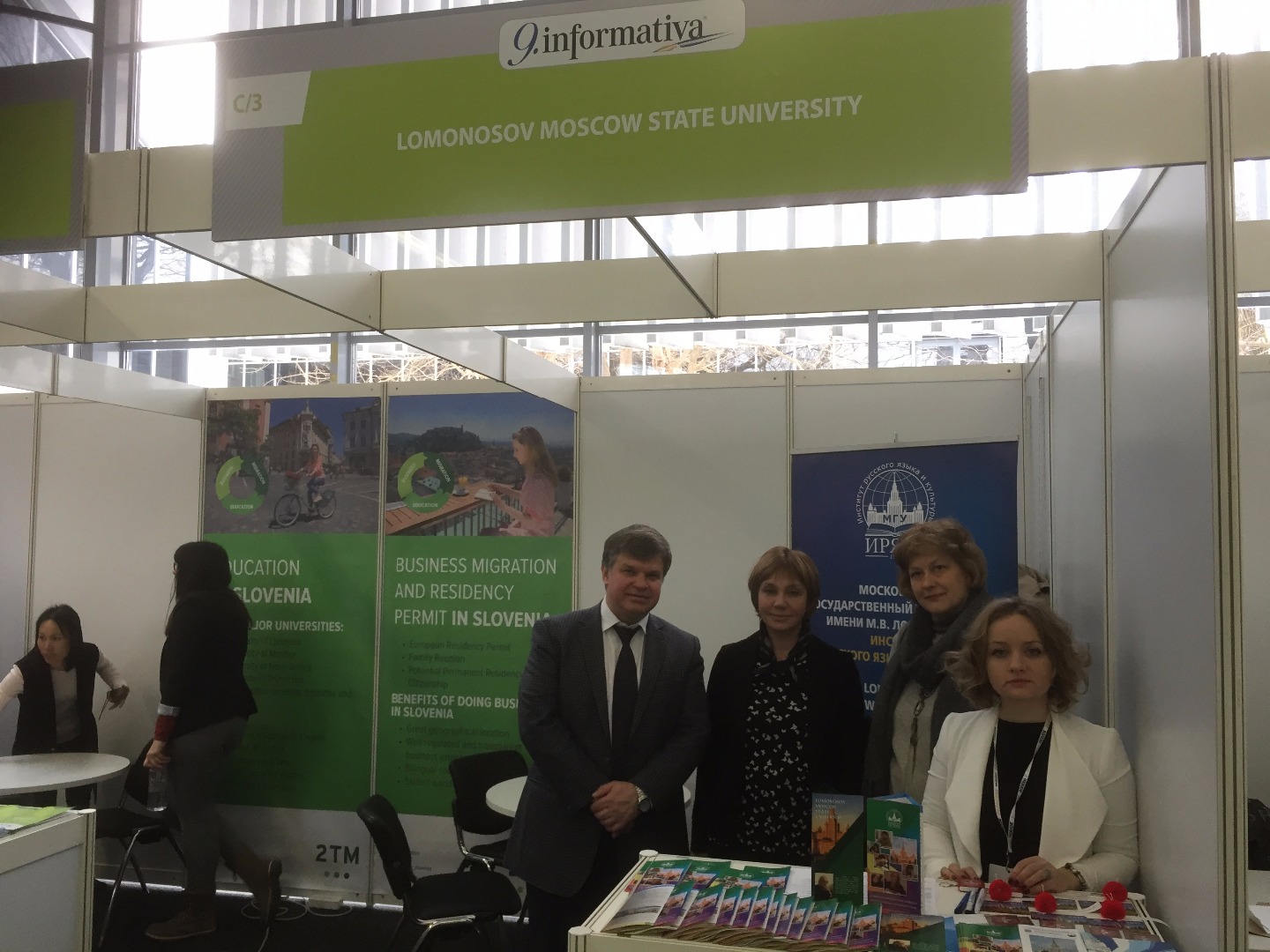 On 27-28 January MSU representatives from different departments came to Slovenia to participate in the International Educational Exhibition "Informativa 9". Over 20 000 people visited this exhibition, majority of them being high school students and university students searching for a job.
According to the information presented by the Ministry of Foreign Affairs Russian language is becoming more and more popular in Slovenia and many students consider the possibility to study in Russia. This explains the popularity of the MSU pavilion at this exhibition.
On 27 January the representatives of the Instutute of Russian Language and Culture (IRLC) and the Philology Department had a meeting with Head and the Faculty of the Philology Department of the Univeristy of Ljubljana.
Deputy Dean of the Faculty of CMC A.V. Razgulin visited scientific and educational center of the MSU "Lomonosov" at the University of Primorsk (Koper town).
In the evening, Russian delegation was received by the Rector of the University of Ljubljana Professor Ivan Svetlik. Head Director of Moscow State University Testing Center Professor L.A. Dunayeva and Director of IRLC Professor E.N. Kovtun discussed with their colleagues future plans for cooperation.
The graduates of Lomonosov Moscow State University - the envoy of the Russian Embassy in Slovenia G.I. Zamyatin and Head of the Russian Center for Science and Culture in Slovenia Yu.A. Metelyov - actively participated in the organisation of the meetings.
Share