The Open Day for international students at Lomonosov Moscow State University on May 22, 2022
17 may 2022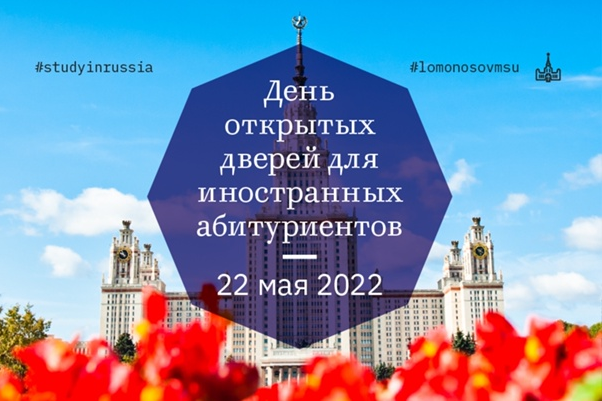 Dear friends!

The Institute of Russian Language and Culture Lomonosov Moscow State University is giving a presentation about education programmes there in Russian, English and Chinese as a part of Virtual Open Day for International Students on May 22, 2022, at 1 PM (GMT+3). After the presentation all the participants will be able to ask questions.

The links to the broadcast:
in Russian: https://openday.msu.ru/ru
in English: https://openday.msu.ru/en
in Chinese: https://openday.msu.ru/ch

You are welcome to register and ask questions! Looking forward to seeing you!
Share