Welcome to annual all-Russian Festival NAUKA 0+
05 october 2022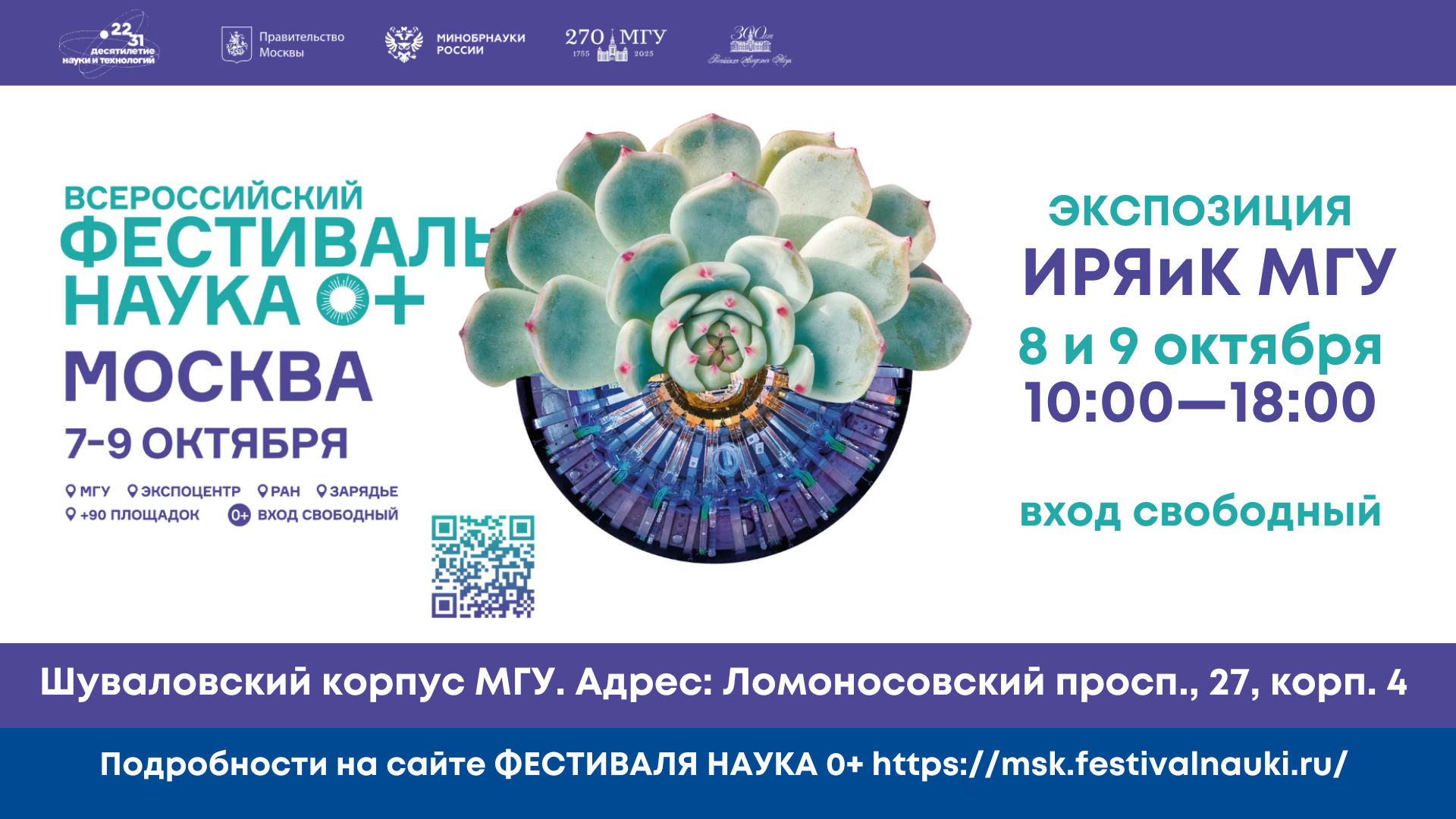 Dear friends!

Welcome to annual all-Russian Festival NAUKA 0+ which will take place at various venues in Moscow on October 7-9.
As usual, the Institute of Russian Language and Culture Lomonosov MSU will present an exhibition in Shuvalov building MSU which is located on Lomonosovsky Avenue, dom 27, korp. 4. The exhibition can be visited on October 8 and 9 from 10 AM to 6 PM.

For more information, please, visit the website: https://msk.festivalnauki.ru/
Free entry.

Looking forward to seeing you!
Share